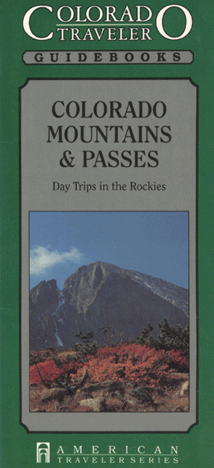 COLORADO MOUNTAINS & PASSES: DAY TRIPS IN THE ROCKIES

PRIMER PUBLISHERS
This glove-box-sized booklet is an overview of Colorado's passes, complete with maps, photos, history, and factual information.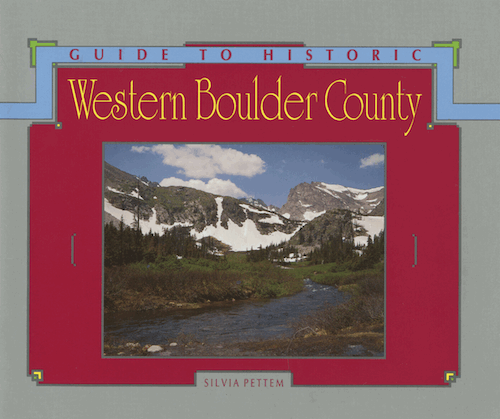 GUIDE TO HISTORIC WESTERN BOULDER COUNTY

Much of the information in this overview of western Boulder County's mountain towns has been incorporated into EXCURSIONS FROM PEAK TO PEAK: THEN AND NOW, as well as INN AND AROUND NEDERLAND: ACCOMMODATING THE TRAVELER THEN AND NOW (see above).

OUT OF PRINT
Also out of print are the booklets:: EXCURSIONS FROM PEAK TO PEAK, BEGINNING IN BOULDER, as well as THE PEACEFUL VALLEY STORY.
For all OUT OF PRINT titles, check with BookFinder.com.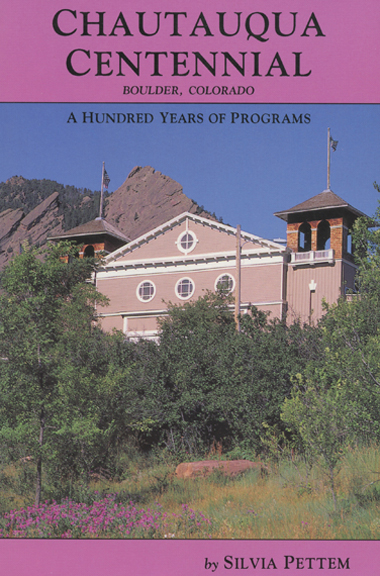 CHAUTAUQUA CENTENNIAL: A HUNDRED YEARS OF PROGRAMS
The rich 100-year history of Boulder's Chautauqua, beginning in 1898, is told through its series of speakers, entertainers, musicians, and motion pictures –– all in the venue's original auditorium.

OUT OF PRINT –– Check with BookFinder.com.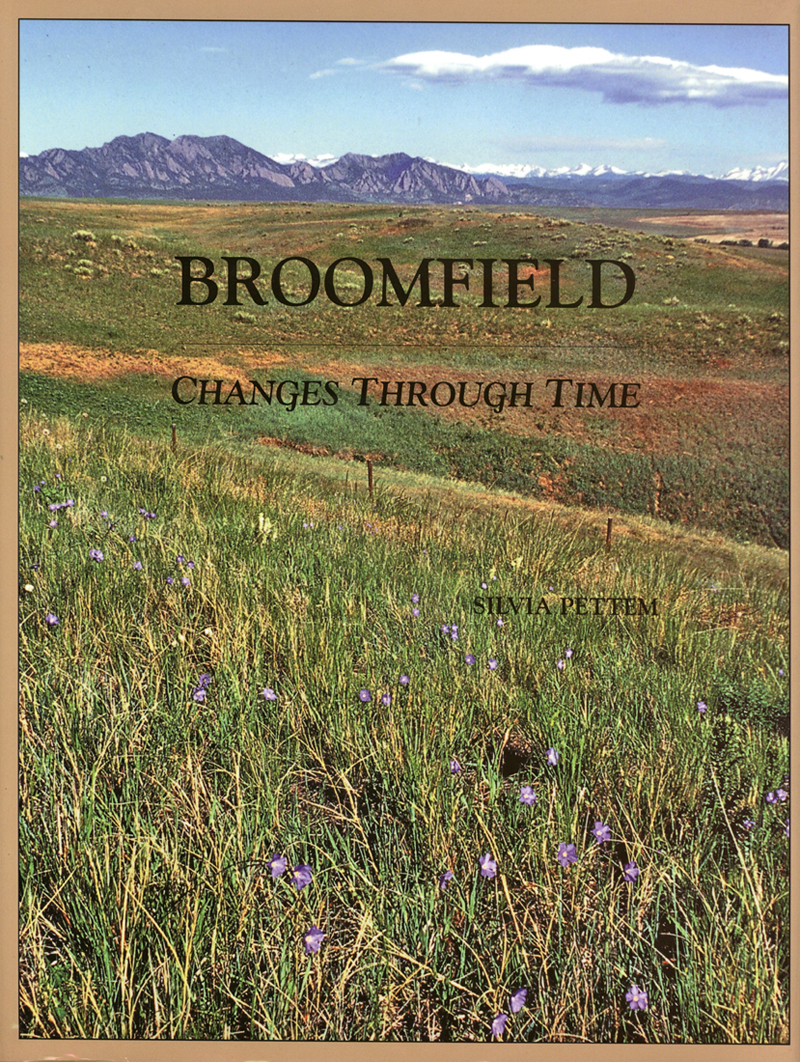 BROOMFIELD: CHANGES THROUGH TIME
Broomfield takes the reader through the community's 19th-century homesteading days, covers the emergence of a small but flourishing agricultural town and transportation corridor, explodes with the creation of Broomfield Heights, and faces the community's growth and maturity as it entered the challenges of the 21st century.

OUT OF PRINT –– Check with BookFinder.com.